Top 10 Anime Movie You Should Watch
These are the top 10 anime movies you should definitely watch!
This anime is about tiny people who secretly live in the walls and floors of a typical household. They 'borrow' things from them for the purpose of their own pure survival. Arrietty tries to avoid being spotted by humans however, she befriends a boy which puts her and her family of greater risk being discoverd by other people.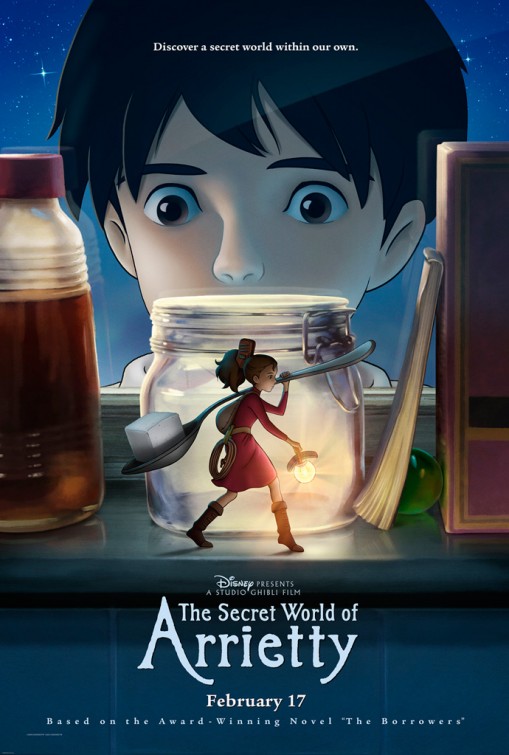 9
Children Who Chase Lost Voices
Asuna, the main character spends her days listening to mysterious music coming from the crystal radio, she received from her father before death. When she meets a mysterious boy that takes her into a mysterious world. I've actually really liked this anime, just because I really enjoyed the art and animation of it.
When Umi Matsuzaki, meets Shun Kazama, a member of the school'ss newspaper club, they decided to really clean up the school's clubhouse. But Tokumaru, a businessman is planning to demolish the building for reconstruction. Umi and Shun along with Shirō Mizunuma, must find a way to persuade him to reconsider. As they begin their adventure, Umi and Shun learn they have a lot more in common than they thought.
Takao Akizuki, a 15-year-old aspiring show maker, skips school every rainy morning, meeting up with a beautiful mysterious 27-year-old woman, Yukari Yukino. As they develop their relationship, Takao opens up to Yukari and even offers to make a pair of shoes for her. However she stays Mysterious to him, as she doesn't open up to him, suddenly their relationship takes a sharp turn.
The main character Mitsuha living on the countryside wishes to live as a handsome boy in Tokyo. Only to one day, suddenly wake up living the life she always wanted in Tokyo but in Taki's body! Sooner Taki and Mitsuha learn to communicate with each other, trying to understand this phenomenon. This anime has an amazing emotional impact. As of December 20th, 2016, it became second highest-grossing anime film in history!
A young hatter named Sophie is cursed by the appearance of an old woman by an evil witch from jealousy after Howl the great wizard saved her. Sophie joins Howl on the adventure to bring her to her normal state, as well as fight to defend their town and kingdom as it has been falling apart due to war.
Hana, a young college student falls in love with a person who ends up being the only werewolf alive. However, their strong love doesn't stop separate despite their major differences and they decide to start a family. Hanna gives birth to 2 beautiful children. However, after the sudden death of her lover, she is out to raise her half-wolf children all on her own.
Summer Wars has a very interesting way of telling a story, involving two worlds reality, and virtual reality. The main character Koiso Kenji, was falsely accused of hacking the game OZ by artificial intelligence Love Machine. Thanks to this the game is slowly taking over the real world. Koiso Kenji needs to find a way to stop the evil machine from causing more damage.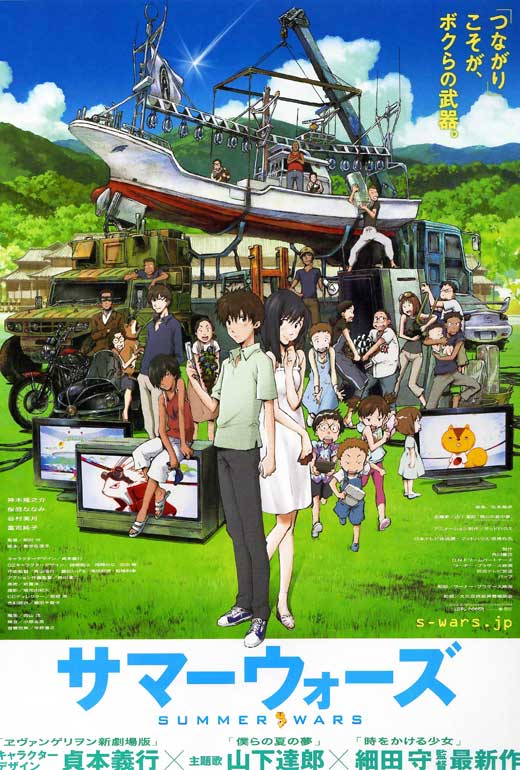 2
The Girl Who Lept Through Time
The Girl Who Lept Through Time is an amazing film release in 2006. Award-winning Japan's Academy Prize for Animation of the Year. As the Main Character, Konno Makoto develops the ability to literally leap through time. She uses this without caution to fix minor problems around her, yet that doesn't necessarily make anything better. Since she's not only affecting her future but also others.

Now of course, Spirited away will be on this list, especially as the number one anime movie. Ever since 2001, this film became the most successful film in Japanese history! Award winning, the Academy Award for Best Animated Feature. This is the best anime movie I've seen. A breathtaking story of a 10-year-old girl who enters a spirit world after her parents have been turned into pigs. She goes through an amazing adventure meeting amazing people, on a quest to save her parents and return them back to people.