A Year Later Twitch Have Still Not Explained The Yandere simulator Ban
Exactly a year ago, Twitch.tv banned Yandere Simulator. With no explanation at all. The anonymous Yandere Dev, the developer of Yandere Simulator, has desperately been trying to contact the Staff of Twitch.tv… for a year now. Yandere Dev, has been demanding an answer to why the game was banned?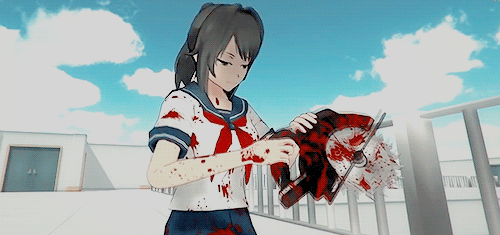 When Yandere Simulator was first banned, the Twitch community acted with confusion. "Why was the game banned?". Yandere Simulator contains content such as violence, torture, kidnapping, and nudity. (even though no actual genitals or nipples are ever visible in the game). However, despite this, There are much more violent, and aggressive games out there that are not banned on Twitch.
Yandere Dev, is keen to modify the game, if necessary. However as stated in his most recent Video,
"I have no way of knowing what Twitch would like me to remove or change because Twitch won't speak to me"
Yandere Dev, Is still trying to reach the staff of Twitch.tv, and get an explanation, and fix the problem. His most recent Youtube video is currently in Youtube's trending videos in New Zealand. Standing as #15.