'A Silent Voice' Nominated For Animation Of The Year
On February 1st, director Yamada Shoko, and Hayami Saori (the voice of Nishimiya Shoko) expressed their appreciation because of the support for A Silent Voice at the Shinjuku Piccadilly building.
Not only being nominated for the Animation of the Year. But also receiving an award of Excellence from 40th Japanese Academy Awards. Also, director Yamada Naoko said "The film received this award, which means it's for all of us. Congratulations!"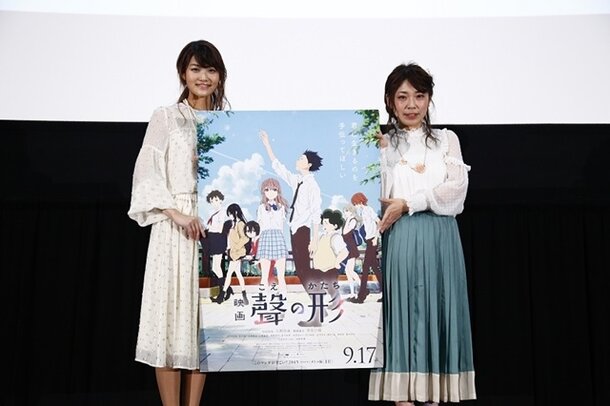 Irino Miyu, (Ishida Shoya's voice actor) said "I would be overjoyed if this nomination makes A Silent Voice known to as many people as possible. Dear staff, cast, and audience members, congratulations and thank you." However, he wasn't there in person.